ABOUT
Situated in a vibrant community, South Fork Apartments in Gillette, WY brings the world to your fingertips. Our 82718 destination gives you easy access to anywhere in Gillette. Choose from our spacious floor plans that provide you with plenty of space to call your own. Each of our Gillette apartments is highlighted by the ideal combination of personal, and community amenities. Our neighborhood brings you easier commutes, and endless opportunities to explore local attractions, and entertainment. Find yourself at the hub of work, and play where you can create a lifestyle that never goes out of style. At the end of each day, you will love coming home to a community that has been designed with the resident in mind. Join South Park Apartments today.
Address
4500 Running W Drive
Gillette, Wyoming
82718
Office Hours
Monday - Friday: 09:00 AM - 06:00 PM
Saturday: 10:00 AM - 12:00 PM
Sunday: Closed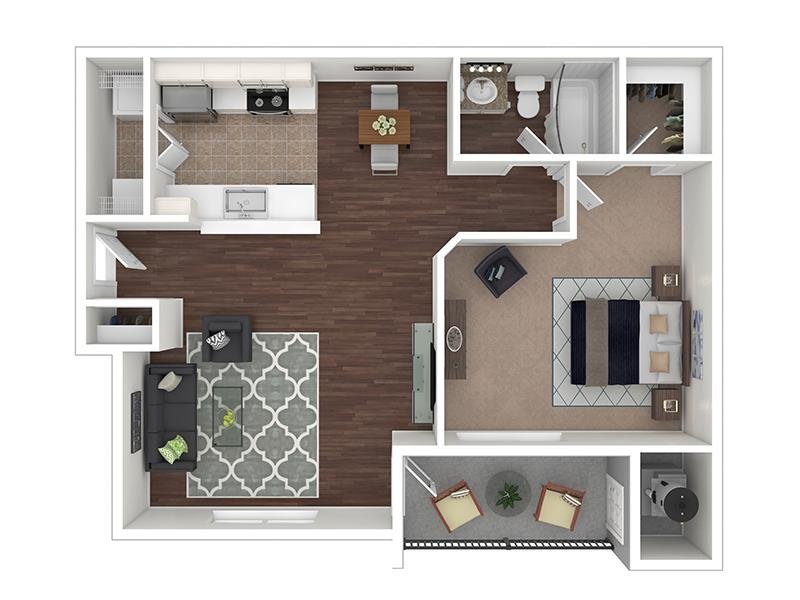 estes
SQ FEET: 837
BEDROOMS: 1
BATHROOMS: 1
DEPOSIT: 700
PRICE: $1199
AVAILABLE: 5
WEB SPECIAL: Available NOW! Call today!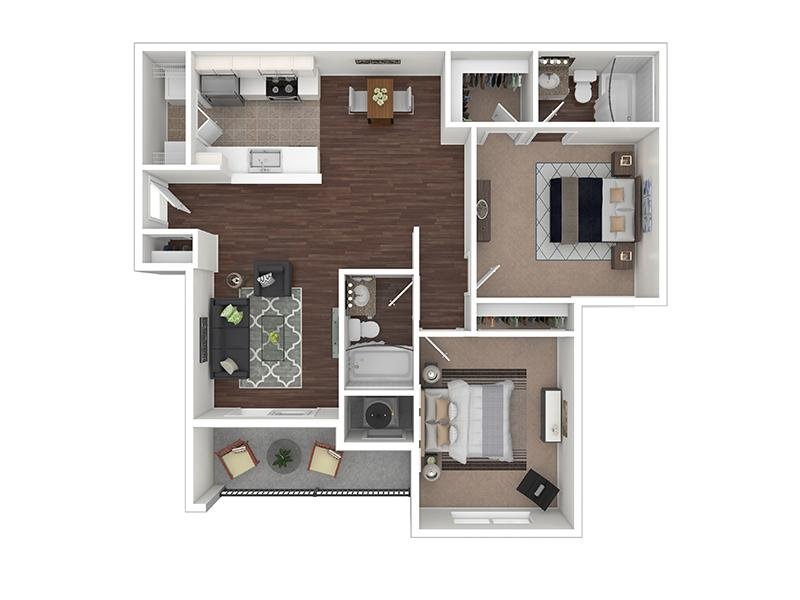 zion
SQ FEET: 1063
BEDROOMS: 2
BATHROOMS: 2
DEPOSIT: 800
PRICE: $1265
AVAILABLE: 3
WEB SPECIAL: Call today!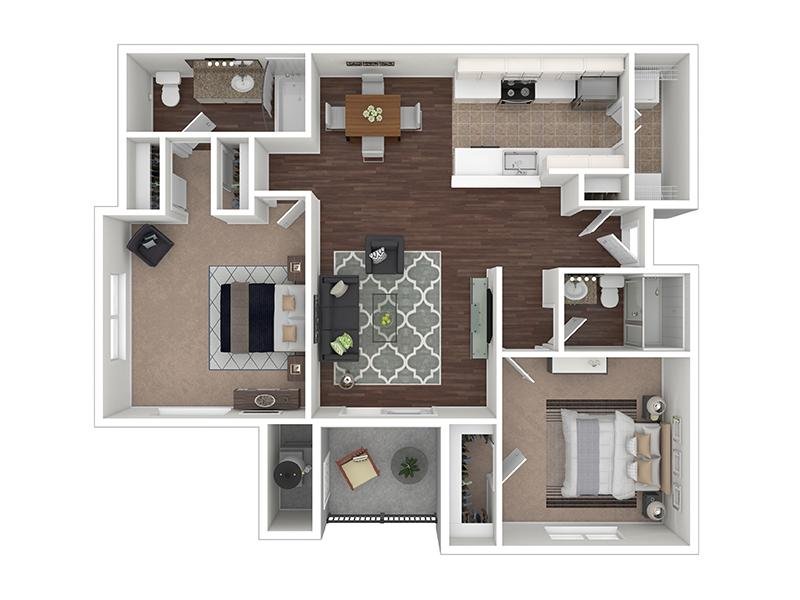 bryce
SQ FEET: 1084
BEDROOMS: 2
BATHROOMS: 2
DEPOSIT: 800
PRICE: $1300
AVAILABLE: 4
WEB SPECIAL: Call today!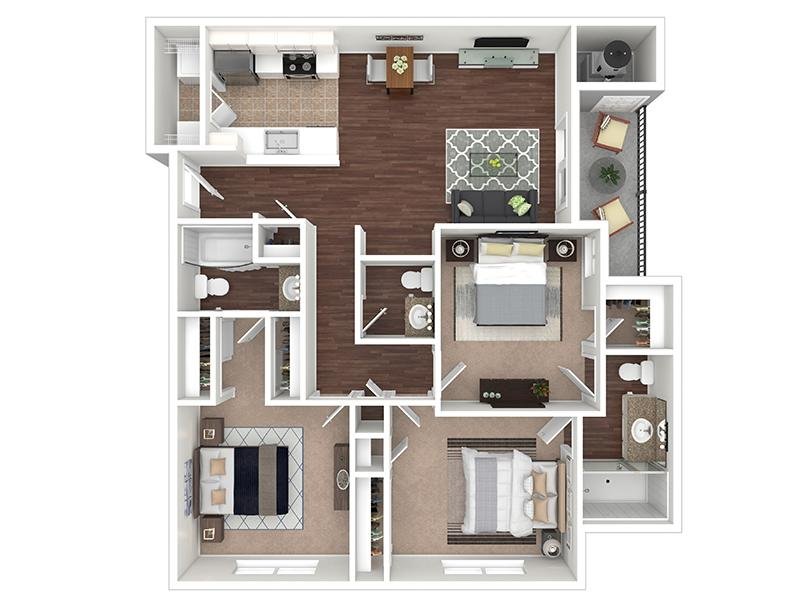 arches
SQ FEET: 1274
BEDROOMS: 3
BATHROOMS: 2
DEPOSIT: 900
PRICE: $1425
AVAILABLE: 1
WEB SPECIAL: Call today!
Apartment
Walk In Closets
Large Bedrooms
Carpeting
Window Coverings
Private Balconies/Patios
Dishwasher
Pet Friendly (up to 2 pets 45Lbs or less)
Carpet
Washer Dryer In Unit
Pets Welcome
New/Renovated Interior
Newly Remodeled Apartments Available
Patio or Balcony
Four Dramatic Designs
Upgraded Interior Finishes
Designer Tile Floors
High Speed Internet Ports
Special Computer Desk Nooks*
Spectacular Views
Breakfast Counter
Huge Walk-In Closets*
In-Unit Washers & Dryers
Built-In Microwave w/ Exhaust Fan
Energy Efficient Heating & A/C
Private Patio or Balcony
Separately Metered Units
Property
Convenient Location
Responsive Maintenance Team
Swimming Pool
Dogs and Cats Allowed
Spa
Clubhouse
On-Site Management
On-Site Maintenance
Large Resort Style Pool
Year Round Outdoor Spa
Elegant Poolside Furnishings
Beautifully Landscaped Grounds w/ Native Trees & Grasses
Poolside Fitness & Cardiovascular Center
Elegant Fireside Clubroom & Full Size Catering Kitchen
State-of-the-Art Business Center
Lockable Private Garages Available
Abundant Guest Parking
Wide Walking Paths Throughout
Expansive Sun Terrace
Abundant Guest Parking
Minutes From Schools, Shopping, & Entertainment
Easy Access Hwy 59 & Interstate 90
Professional Management
24 hr Emergency Maintenance Service
Great Neighborhood
On-Call Maintenance
Refrigerator/Freezer
Built-In Microwave
Dishwasher
On-Site Maintenance
Game Room with Pool Table
Community Center
Baylee Rohde
Stars: 5
The office staff is always so nice and helpful with any questions I have. George always helps out when I need and maintenance has been so fast and kind when I need them!
Sep 19, 2023
Alen Chalich
Stars: 5
I just moved here with my spouse and we have had the best experience so far. The people working in the office are very friendly and will get things done in a blink of an eye. The amenities are great, and it is very dog friendly. My pup has never loved a home as much as this.
Sep 19, 2023
Jesse Bell
Stars: 5
I love this place! My neighbors are amazing. I have met so many really good people, they have helped with everything from moving in to pulling my helpless ol 2 wheel drive out. Kids have met lots of new friends. The pool, workout out room and hot tub are frosting on the cake! Kristen and George have worked their butts off to help me get my payment stuff set up and so patient with my less than stellar technical skills! Maintenance folks have been super quick when ya call… I really can't say enough good stuff about this place! Good people, super apartments, super staff and awesome extras! Come find ya a place, would love to have ya all!!
Jul 22, 2023
Carla Eide
Stars: 5
Great apartments! George made the leasing process so easy. He was so helpful and prompt at answering all of my questions. The day of move in went very smoothly and the entire staff is so friendly and very professional. Thanks again George!
Apr 21, 2023
Micheal Duncan
Stars: 5
We were needing housing for a high risk breed of dog... couldn't find any apartment complex, trailer complex, homes for rent, absolutely no one could take our German Shepard here in town till we called South Fork apartments. We were placed within 3 days of our application process. Also!!! I'm self employed! The other big problem with this city is the stipulations on proving income! Thank God these people were willing to work with my bank statements and proof of deposits. Noone else would accept this. They have done everything to help us with our struggle and bouncing back from a slum lord whose property had so much wrong with it, and he would never fix them. We have dealt with Liz at the front desk who has been there every step of the way to ensure we are good. Extra she didn't need to do. Emotional support we didn't have to ask for when it was needed. Excellent work. George... thank you for processing us and getting my income approved with your bosses. LIZ. THANK YOU FOR EVERYTHING ELSE!!! You need a home and not objective to paying only a little more than average. Great place. Beautiful apartmets.
Apr 12, 2023
Richard Blesi
Stars: 5
I just moved in. Liz was great and made the process work with my schedule. I will definitely refer people. !
Mar 16, 2023
Cathryn Swisher
Stars: 5
Liz was incredibly helpful with everything while applying to live here. Prompt responses, kind and helpful!
Mar 10, 2023
Mike
Stars: 5
My wife and I love living at South Fork. The office staff is very friendly and helpful. Kirsten and Lonna are always professional and answer any questions we might have.
Mar 08, 2023
Kelley Dean
Stars: 5
Lorna has been helpful from the application process to moving in. She had made everything go smoothly. Any questions I have she is always very helpful. Thank you Lorna
Feb 09, 2023
Kelley
Stars: 5
Lorna has been helpful since I started the application. She made sure moving in went smoothly. She is always helpful with any questions I have had. Thank you so much for everything!!!
Feb 09, 2023
Kelley Dean
Stars: 5
Lorna is always helpful with any questions I have. She made moving in very easy
Feb 08, 2023
Lisa O'Connor
Stars: 5
Jessie has been very helpful with the application process and letting us know all about the complex. We are moving from out of state and have had a ton of questions for her. She is prompt at getting back and has been a huge part of why we decided on South Fork.
Dec 07, 2022
Amber Giovanniello
Stars: 5
I have lived at South Fork Apartments since last March and the office staff has been phenomenal. Especially McKenzie. She has gone above and beyond for any of my needs and is always pleasant and smiling. Excellent customer service. I would recommend her and South Fork as a whole to anyone.
Dec 03, 2022
Lisa Grant
Stars: 5
Great apartments with so many wonderful amenities! I am a very anxious person and had a million questions before during and after my move in and Jessie was sooo helpful to me! She was always patient and kind no matter how many questions my emails had! She helped calm my nerves and made my move in much easier! :) Also, Tommy, the maintenance guy is fantastic!
Nov 30, 2022
Frank Mckerlie
Stars: 5
Nice place to live lady in the front are very helpful maintenance guys are on it if any thing happens. Jess your awesome
Nov 30, 2022
Beto Bravo
Stars: 5
South fork Apartments Best apartments in town and every time that I need something from the main office Jessie higgings She's always willing to help And always with a great attitude and a great smile I just love this place!
Nov 28, 2022
Melody
Stars: 5
South Fork is a great place all around! Jessi at the front reception is awesome! Jessi is very informative and professional! She makes sure everyone is happy! Awesome people here at South Fork apartments!
Nov 28, 2022
Joshua
Stars: 5
Very thankful for the help that McKenzie at South Fork Apartments has given. She was extremely helpful and knowledgeable about their apartment community. Which made my decision easy when deciding where to live!
Nov 28, 2022
Elizabeth Teagle
Stars: 5
Nice, clean, friendly, and great apartment complex community. Great amenities, spacious apartments, and even areas for my dog. I was extremely impressed with how warm and inviting Jessie Higgins was with me. Thank you for a great experience.
Nov 28, 2022
Catherine
Stars: 5
Makenzie is awesome! She makes it super easy when you go to pay rent and is great if you have questions or concerns.
Nov 17, 2022
Matt O
Stars: 5
Apartments are nice and updated, maintenance crew are responsive, and McKenzie and the office staff are the best!
Nov 17, 2022
Suzanne Struebing
Stars: 5
My husband and I have lived at South Fork for the last 10 years. Our maintenance team, led by Seth are aces! They are prompt, curtious and professional and complete work in a timely manner. Our ladies in the office are always welcoming and available to answer any question or concern we may have in a polite and professional manner as well.... Lorna Kay you run a beautiful and tight ship and it is a pleasure to call South Fork our home.THANK YOU TEAM!
Sep 28, 2022
joe schubert
Stars: 5
As a contractor, working for South Fork Apartments, it has been a pleasure, due to efficient scheduling on jobs. Thank you Lorna and Seth for having me be part of the team. - Schubert Painting LLC-
Sep 28, 2022
Josh Parsons
Stars: 5
I've been here at South fork for almost 3 years and I honestly can't say how happy I am to be here. I've written reviews before because of the awesome work ethic and friendliness the management provides. I called Jessie in the office about some maintenance in my apartment that I would like taken care of and within a few days Kyler with maintenance came and took care of my issues. I honestly love this place!
Sep 27, 2022
Joshua Parsons
Stars: 5
I've been here at South fork for almost 3 years and I honestly can't say how happy I am to be here. I've written reviews before because of the awesome work ethic and friendliness the management provides. I called Jessie in the office about some maintenance in my apartment that I would like taken care of and within a few days Kyler with maintenance came and took care of my issues. I honestly love this place!
Sep 27, 2022
Travus Eisenman
Stars: 5
Such a great place to live. Very well kept and clean. Kirsten is always willing to help in any way she can and answer questions with very prompt responses.
Sep 21, 2022
Clayton Bryan
Stars: 5
Sep 21, 2022
Rachael Kveton
Stars: 5
I have been very impressed with all the management team and all the ladies in the office are so nice. Kirsten was extremely helpful and so quick to respond when we were coordinating our move in from out of state. When we got here she was just as friendly and helpful as I expected and made sure we were all taken care of when showing us our new apartment. Everything has been clean and any small maintenance issues have been resolved in a reasonable manner. We have had several guys from the maintenance team help us in our first few weeks here, making things just right and we always feel our requests are heard and valid. We were even able to participate in the first community garage sale which was perfect for having just moved in and Seth and Skylar were so helpful when we purchased some large furniture pieces while my husband was at work. Everyone at South Fork has been so kind welcoming and has made our transition to Wyoming very smooth.
Sep 12, 2022
Jesse Walthers
Stars: 5
Jessie Higgins is amazing ! I've never had my own place before and she was super helpful with everything and made the experience one of the most exciting and awesome of my life. Y'all want to talk to her and move into South Fork!!! It's the place and Jessie Higgins is absolutely adorable!!!!
Jun 25, 2022
The Trefry's
Stars: 5
Amazing people, from the maintenance to the front office. Loved Kirsten and her friendly, helpful personality. All personnel were A+ professionals.
May 09, 2022
Kari Hayes
Stars: 5
McKenzie was so welcoming and wonderful to us out of all our options we gladly chose this location not only for her wonderful hospitality but for how beautiful and well taken care of the apartment and property is! Every time I called in all the other women were just as nice! Thank you!
May 07, 2022
Jonathan Bauer
Stars: 5
Kirsten in the office is super helpful, she's definitely the GOAT....."greatest of all time"
Apr 21, 2022
Jessie Jamtgaard
Stars: 5
I've had a positive experience with South Fork. The office team is friendly and responsive and maintenance staff are quick and professional.
Apr 15, 2022
Tyler New
Stars: 5
Great place and great Centurylink internet and Jessie has great service!
Apr 13, 2022
Giovonni Trujillo
Stars: 5
Jess was an amazing newbie to the property and absolutely felt like she was confident and knowledgeable with any question I had about the property! Thank you Jess! I can't wait to live there and be apart of the south Fork complex. All the staff which are the ones that I dealt with Jess and Mckenzie are both Rockstars!! Thanks Again!
Mar 10, 2022
Jenn Bradley
Stars: 5
The Maintenance did a terrific job! They are always friendly and courteous.
Feb 22, 2022
Madalyn Heidi
Stars: 5
Absolutely love my experience at South Fork. This is my second time living here, and it is the best apartment complex in Gillette, WY - hands down. The ladies in the office are always quick to fix any problem we have. I want to personally thank Mrs. McKenzie Schmidt for making our transition back to South Fork smooth and efficient. Having people like her is what made me want to move back into the South Fork Community. I know she will help me with anything I need in the future, and I feel she is an amazing addition to the South Fork team. Thank you all so much for all of your hard work you do!!!!
Feb 21, 2022
Josh Parsons
Stars: 5
The office ladys are hands down so if the best people to work with. Anytime I've ever had a problem or a question they've always been able to assist me.
Feb 10, 2022
Fury Dragon
Stars: 5
Moved here from out of state four years ago. Was able to arrange everything but signing the lease before we ever arrived in WY. Barely beat a huge snowstorm, but got quickly settled in. Jenna was able to work with us as soon as we parked! Happy to live in a clean and well maintained apartment, and with the psychotic weather here, it is super nice having reliable central heat and air, not to mention the well kept pool and spa. I'm also happy they are under new management with Pearl, because they are far more understanding and reasonable with their lease break policy than the previous. It also seems that new management is doing "extra" to assure safety and comfort here. Office staff has always been friendly and responsive in coordinating maintenance when it is needed. Rent increases are going insane nationwide, so I am hoping I can continue to afford living here! We really like it.
Feb 04, 2022
Casey Fox
Stars: 5
Clean, well maintained, don't have a single complaint about anything. Staff is easy and quick to resolve issues. Would recommend. Was a resident for 1 year before having to move for work.
Feb 04, 2022
Merri
Stars: 5
My family was moving here from Washington State, moving in site unseen, with many questions. Kristy and/or McKensie answered my emails promptly, professionally and personably. When I arrived and saw this enormous place, I wondered what I'd gotten myself into. To my surprise, the complex and my apt. are super quiet and clean--the only thing I've heard is my neighbor's door close occasionally. The apt. itself is very nice, comfortable and obviously well maintained. Thank you Kristy and McKenzie for making our move SO much easier with your person attention to our needs amongst the very many apartments you have to deal with daily. You ladies are great!
Jan 28, 2022
Warren Yazzie
Stars: 5
For my apartment search, I couldn't have been more happy. The friendly atmosphere, the only place in town where I got told everything from the start. Thanks to Kirsten for the process, I recommend coming to South Fork Apts and ask for Kirsten T for any information or a view of a 1,2, or 3Bd. Thanks Kirsten.
Dec 21, 2021
Stephanie
Stars: 5
We are moving to the area from out of state. Moving comes with its own stress but add being out of state and it gets more challenging. Mckenzie S. has been incredibly helpful and patient with us. We can't see the complex or the unit with our own eyes so we relied on her quite a bit. She helped make this process easier to get though and I'm excited for our upcoming move. I can't wait to get there. Thank you Mckenzie!
Nov 27, 2021
FLertcher Hanson
Stars: 5
I had an incredible experience moving in and Mckenzie S. was super awesome in helping me get everything lined up!
Nov 20, 2021
Sean Wick
Stars: 5
I was really impressed with how they handled the entire process of getting an apartment. I dealt with Kirsten T. and she helped me from beginning to end. She did a fantastic job! She explained to me everything that needed done and was willing to answer every question. Kirsten was kind and courteous. She made sure my apartment was perfect before handing over the key. The apartment is awesome. It's clean and well taken care of. The facilities at South Fork look amazing. It has a gym and a pool. The process for paying rent can be done online which I love. I'm very happy with the entire process. I would highly recommend South Fork Apartments.
Nov 06, 2021
Steffany Haney
Stars: 5
We recently moved to Gillette after a lot of investigation & searching for different apartments that fit our needs, my husband & I decided to go with South Fork. We were extremely happy with the experience we had to get us here. The staff here are very nice and helpful. We worked with Kirsten Troyer at South Fork Gillette, who was our leasing agent. She moved us through the process swiftly, without any issues or problems and made this move easier and painless than we ever thought possible. We really like the quality of the apartment unit we got here and the location near the Rec Center is perfect. We would recommend this property for anyone looking for a nicely run and clean property to make your home in Gillette.
Nov 04, 2021
Elizabeth Albin
Stars: 5
Kirsten was so helpful in making sure that all the details were in place for me to move into my apartment in a timely manner. The whole staff went above and beyond. My apartment is lovely, spacious and I have brand new carpet!
Nov 03, 2021
Kiley Jimison
Stars: 5
Kirsten was super helpful with getting us into our apartment, and she went above and beyond to make sure our new home was perfect!
Nov 02, 2021
Taylor Swogger
Stars: 5
South fork Apartments has great staff and are very accommodating. Kirsten is very nice and willing to help you in any way she can.
Oct 28, 2021
Suejon Deimling
Stars: 5
As a vendor for Southfork , I can easily say that Working with Lorna has been amazing. Lorna is accommodating to every situation and is very organized, our company appreciates having such a great working relationship with her and her staff!
Oct 28, 2021
Dallas
Stars: 5
We have always appreciated the staff at Southfork Apts!! As a vendor and former client they have been great to work with. Lorna runs a tight ship and is very organized!!
Oct 24, 2021
Colleen
Stars: 5
We lived at South Fork apartments for one year. During that year we felt safe and comfortable there. My children loved the space they had in their rooms! We had a 3 bed 3 bathroom apt. We still miss the space there! If we ever had a problem Lorna Hall took care of it we always knew we could count on her and that kept us there was her efficiency and quick responses to our needs there!!! Thank you Lorna Hall for all you did for us at South Fork!! ☺️
Oct 23, 2021
Caleb Burrows
Stars: 5
Kirsten Troyer was very helpful and excellent throughout the entire process. I moved all the way from Florida and didn't have to worry about a thing because of the professional communication, timely paperwork processing, and flawless welcoming once I arrived on site. Definitely recommend working with her and all of the awesome staff in the office!
Oct 21, 2021
Abigail
Stars: 5
Very helpful, friendly and kind staff! :) I appreciate you guys!!!
Jul 14, 2021
Jaime Keuck
Stars: 5
Extremely nice apartments! I personally lived here for a couple years and now refer clients here until they're ready to buy houses. The professionalism of management, particularly Lorna, is unmatched! Always a pleasure to work with and very knowledgeable. Anyone moving in here will all around have a great experience! Nice clean units with a well kept pool in the Summer! Rent is always very competitive! I'll continue referring to South Fork!
Apr 09, 2021
Tyler Dickey
Stars: 5
Overall good experience (with the manager specifically). Had signed rental contract before doing walk-through, and once I did was not happy with condition of carpet. Later talked with manager who walked apartment with me, was understanding of my concerns/also stating carpets needing changed, and offered to get me a new unit. I was admittedly frustrated by that point, and decided to go with another apt complex. Manager was understanding (I hadn't moved in yet, although contract was signed a week prior), refunded deposit, and didn't charge lease break fee. Felt like the manager listened to my concerns and worked towards a reasonable solution. Appreciated her understanding and willingness to listen. Had previously rented from them a few years ago, and was great experience then...have several co-workers who rent from them and have been happy.
Feb 04, 2021
ingrid julieth pardo pachon
Stars: 5
Feb 08, 2020
Kathy Bohne
Stars: 5
I have lived in the South Fork apartments for over 7 years. Friendly employees and any maintenance that is needed is done quickly and efficiently. Pet friendly. Very nice apartment complex. Garages, pool, exercise room are also available. Love it that we all have our in apartment washer and dryers.
Apr 25, 2019
Michele Bradley
Stars: 5
Helpful, friendly staff who go above and beyond!
Aug 04, 2018
Payge Riedesel
Stars: 5
Lived here twice and if I had to move again, I would live there again. Clean, and comfortable. Best staff in town.
Aug 04, 2018
Fred Eden
Stars: 4
Nicest staff of any apartment complex in Town, friendly, courteous, and very helpful. Never had any issues with either the service or the staff when something needed done it was done. Only reason for 4/5, the price point is a little steep.
Aug 03, 2018
Tammi Durland
Stars: 5
I have lived at Southfork for 6 years. Contemplated purchasing a home multiple times, but I've stayed, because this community is my family. The office treats you with the utmost respect. I've had my mail picked up by the office staff, whilst I've been out of state working, packages delivered after hours. I was locked inside my apartment once (yes, true story) on Christmas Eve, the maintenance man, Seth, scaled a ladder and broke my door open and replaced the lock on Christmas Eve, to get me out cuz the lock froze. My daughters father lives in RC Ranch as well, just a couple blocks away. "Our" dogs escape his yard frequently to come see us...the office thought it was so funny that they personally purchased kennels for them when they run over and I'm not home, so they don't go to Animal Control. Bottom line, nowhere else I would rather live than right here. Beautiful grounds, exceptionally well maintained, loving caring people in the office, maintenance is at your request in a moment, and the feeling of home, security and safety.
Aug 03, 2018
Jaime Pfeifle
Stars: 5
This is a very nice complex! The staff is great and always very accommodating. The grounds are always kept up and very clean. Everyone in the complex is very friendly! We love living here!
Aug 03, 2018
Angela Layne
Stars: 5
Davie and I have been residents since 2014, and this is our new home. Y'all they have welcomed us and treated us like family. If we have a maintence issue it is rectified right away. We love this place.
Aug 03, 2018
Jodi Flanders
Stars: 5
I have lived here for over 2 years and it has been a great experience!! The staff/maintenance have taken care of any problems that have arisen and when it's an emergency they come right over. It's a nice, quiet complex and I would gladly recommend it to anyone looking for an apartment!!
Aug 03, 2018
chris parks (chrisparks307)
Stars: 5
The staff was really nice to us every time we talked to them. Nice apartments, good prices, clean facilities, and very friendly. We didn't even expect any money back from our deposit due to our dogs but, they were very fair about it and sent us a check. Would recommend South Fork to anyone!
Aug 03, 2018
amber ross
Stars: 5
I moved to Gillette July 2017. I was made aware of changes with staff and the foreclosure. Everything went well from the time I moved in. I lived at South Fork in a 2 bedroom with my daughter. We enjoyed a clean pool each day. The staff even had an appreciation BBQ with the property management company for all of us. It was GREAT. I witnessed clean grounds and good snow removal. I had to move back to Colorado, but if I come to Gillette again I will move back to South Fork. I got all of my deposit back. The office staff were always kind and went out of their way to help me. I highly recommend South Fork. From what I heard the manager had her hands full with the entire foreclosure, old owners, new employers, and new employees.
Aug 03, 2018
Misty Wright
Stars: 5
We moved to Gillette specifically just to live here. The location is ideal for families! The pool is an added bonus as well as,being able to keep our kitty cat. Beautiful surroundings and tight security is perfect! Great place for kids! The price is well worth it.
Jul 11, 2018
Tonya Lanthrip
Stars: 5
We love it here. Plenty of room. Very peaceful and quiet. Wish there was more kitchen cabinets space, tho.
Nov 07, 2015
Tulips and Honey
Stars: 5
We stayed in the corporate housing here for about five months and it was fantastic! If there was anything wrong they came out immediately and fixed it. Extremely friendly staff, clean grounds, and a nice pool area. I highly recommend this place, it's the best apartment I've ever stayed in.
Dec 29, 2014
shannon johnson
Stars: 4
Mar 30, 2014